Quantities in Probability & Statistics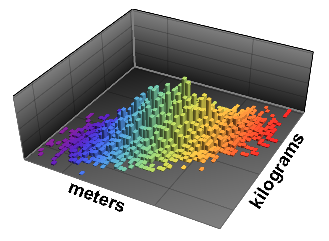 Mathematica Version 11 supports quantities across the probability and statistics functionality, fully automating conversion, propagation, and transformations - from data to models to correct interpretation.
Key Features
Use units to represent a distribution of quantities. »
Use quantity parameters in parametric distributions.
Use quantity data to build nonparametric distributions.
Use quantity formulas and parameters in derived distributions.
Use quantities for computing probabilities and expectations.
Related Examples