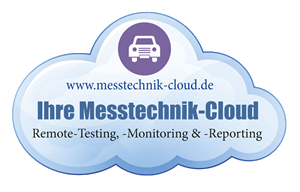 ADDITIVE Measurement Technology Cloud - worldwide
Expand the Product Folio of Your Cloud Solution!
Many medium-sized companies keep a low profile concerning the topic of cloud computing: some IT managers fear the loss of control. They get a bit uneasy at the thought of trusting a quasi anonymous cloud with sensitive data and business-critical applications. The cause of such reservations are mostly fuzzy terms, because very different offers label themselves as "cloud computing".
Not anonymous at all: The secure ADDITIVE Measurement Technology Cloud
The ADDITIVE Measurement Technology Cloud is a so-called private cloud, which means that all applications run in their own IT environment, supervised by ADDITIVE.
The ADDITIVE Measurement Technology Cloud provides special functions for the requirements of mobile and stationary monitoring of sensors and measurements systems and of M2M communication.
As our client, you and your customers benefit from the integration into the global mobile communication system and the secure data communication via VPN.
The ADDITIVEMeasurement Technology Cloud is a evolutionary development of our established ADDITIVE Cloud Services - which has been on the market for many years.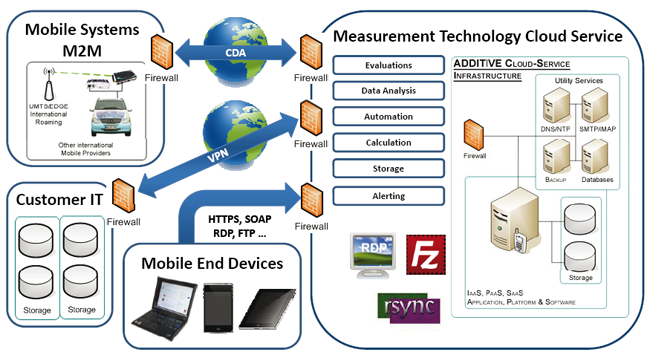 Field-proven application areas
Monitoring of conditions
Data acquisition and storage
Remote testing, monitoring & reporting
Telematics and fleet management