Geographic Entities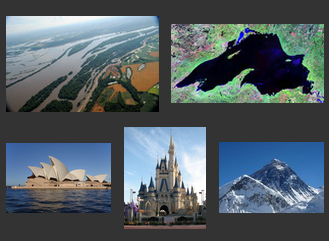 Version 12 provides expanded and enhanced coverage of dozens of built-in geographic entity types, from natural features like seas and mountains to manmade structures like bridges and stadiums. Entities work seamlessly with geographic visualization functions to generate custom maps showing the location or density of various features. Alignment between different entity types allows for programmatic exploration of connections between structures, geographic features, people and more, and curated data about physical and historical aspects of thousands of entities is regularly updated and expanded.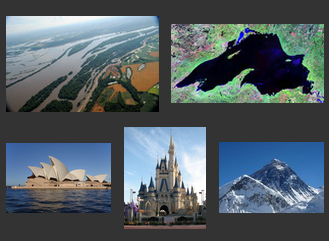 Coverage of more than 60 domains with geographic information.
Data for millions of geographic entities.
Support for visualization and computation using built-in geo functions.
Detailed data about the design and construction of manmade structures.
Physical and historical data about volcanoes, mountains and other natural features.
Computable relationships between entities of different types.
Related Examples