Cloud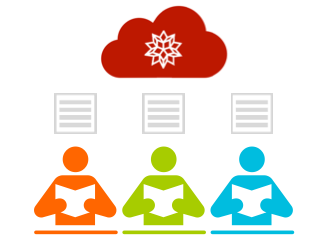 Mathematica Version 11 expands the functionality to generate rich, dynamic, cloud-backed websites. More flexible form-based input and gallery-based output make it easy to generate compelling web interfaces. Automatic form-based user interactions, automatic mail processing, and automatic report generation provide the tools for a whole new level of efficiency in the development and operation of dynamic websites.
Mathematica Version 11 provides expanded capabilities for storing, manipulating, and sharing data in the cloud. The Wolfram Data Drop gives multiple ways of incrementally storing data values. The Wolfram Data Repository provides storage for datasets. Cloud expressions allow storage and direct manipulation of any expression in the cloud. Permissions keys give fine-grained control over shared access to all cloud resources.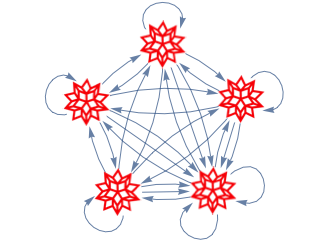 Mathematica Version 11 adds experimental support for publish-subscribe communication, brokered in the Wolfram Cloud through channelbroker.wolframcloud.com. Sending and receiving messages through a "channel" (rather than pairing specific senders and receivers) allows for a more abstract and scalable communication system that facilitates asynchronous communication between sessions, in the cloud or on the desktop, as well as external systems, with data provided in a JSON format.