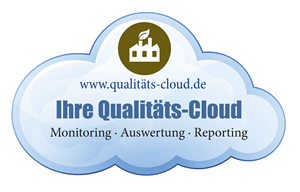 ADDITIVE Quality Cloud
Expand the Product Folio of Your Cloud Solution!
When designed as Quality Cloud, ADDITIVE Cloud Services offer special features to monitor, evaluate and report automatically quality characteristics across multiple processes. For this, standardized statistical evaluations, including visualization and administration of the results, are handled in a centralized manner via a database.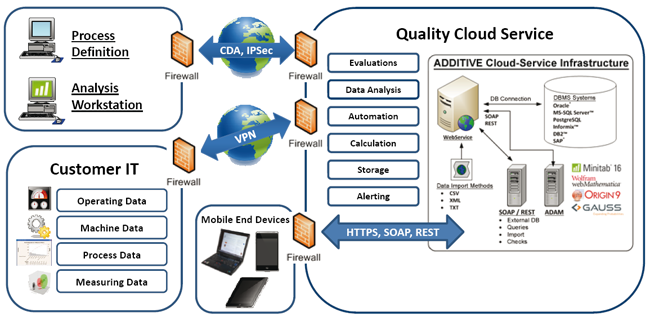 Benefits
Central process management with decentralized process data capturing
Error minimization during data capturing and creating of reports – comparable results, uniform calculation rules
Improved cooperation due to information exchange between multiple locations
Quality improvement by fast access to relevant data and information
Capturing/reporting of events relevant to the process
Cause-and-effects analysis across several processes
Statistics functions, control charts, histograms...
Optional: creation of test plans, integrated sample management, Six Sigma methodology
AQUA represents the design of the Quality Cloud in form of a web-based statistical knowledge management for quality assurance.