Salford Predictive Modeler
Machine Learning and Predictive Analysis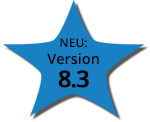 Minitab's Integrated Suite of Machine Learning Software is called Salford Predictive Modeler® (SPM).
The Salford Predictive Modeler® (SPM) software suite is a highly accurate and ultra-fast platform for developing predictive, descriptive, and analytical models for machine learning, predictive analysis and predictive maintenance. SPM includes the CART®, MARS®, TreeNet®, Random Forests® engines, as well as powerful new automation and modeling capabilities not found elsewhere.

SPM have accumulated numerous data mining awards since August 2000 and continue to garner new honors and awards each year.
With Data Mining and Automation to Faster Results
SPM's data mining technologies span classification, regression, survival analysis, missing value analysis, data binning and clustering/segmentation. SPM algorithms are considered to be essential in sophisticated data science circles.
SPM's automation accelerates the process of model building by conducting substantial portions of the model exploration and refinement process for the analyst. While the analyst is always in full control we optionally anticipate the analysts' next best steps and package a complete set of results from alternative modeling strategies for easy review.
SPM Key Features
Sophisticated Algorithms for masssive datasets: Regression, Classification, and Logistic Regression exclusively designed to support massive datasets.
Brainpower: More then 70 Pre-packaged automated scenarios inspired by how leading model analysts structure their work.
Efficiencies: Cleverly designed automation to relieve the gruntwork/burden on the analyst, allowing the analyst to focus on the creative aspects of model development.
Bridging-the-gap: Between the leading edge academic thinking of Jerome Friedman and Leo Breiman and real-world applications.
Model Translation: SAS, C, Java, PMML, Classic + Java.
Data Access (all popular statistical formats supported): Stat Transfer Drivers including R workspaces.
Parallel Processing: Automatic support of multiple cores via multithreading.
Large Data Handling: 64 bit support; Large memory capacity limited only by your hardware.
Minitab Interaction: prepared for interaction with Minitab Statistical Software since V19
Mulitple Algorithms and Methods
Linear/Logistic Regression
MARS (Multivariate Adaptive Regression Splines)
CART (Classification and Regression Tree)
Random Forests
Treenet
Generalized Lasso
Numerous setting options for each algorithm
Algorithms for handling missing values
Automata accompanying model development
Contact our team of in-house consulting experts to see how they can help you build practical data mining solutions via email to This email address is being protected from spambots. You need JavaScript enabled to view it. or by phone +49 (0)6172-5905-30.