New in OriginPro 2021 and Origin 2021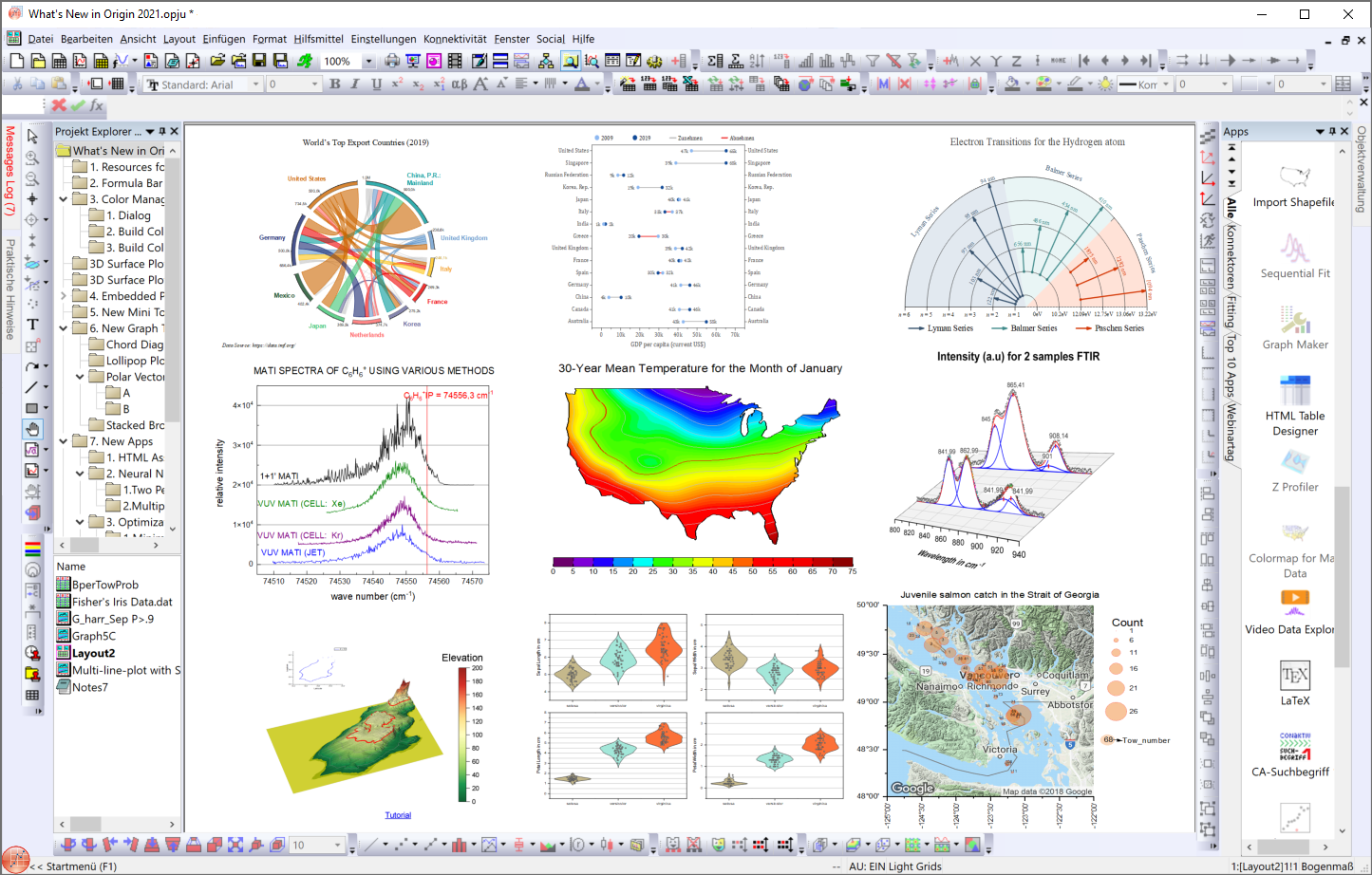 OriginPro and Origin 2021 offer the following new features: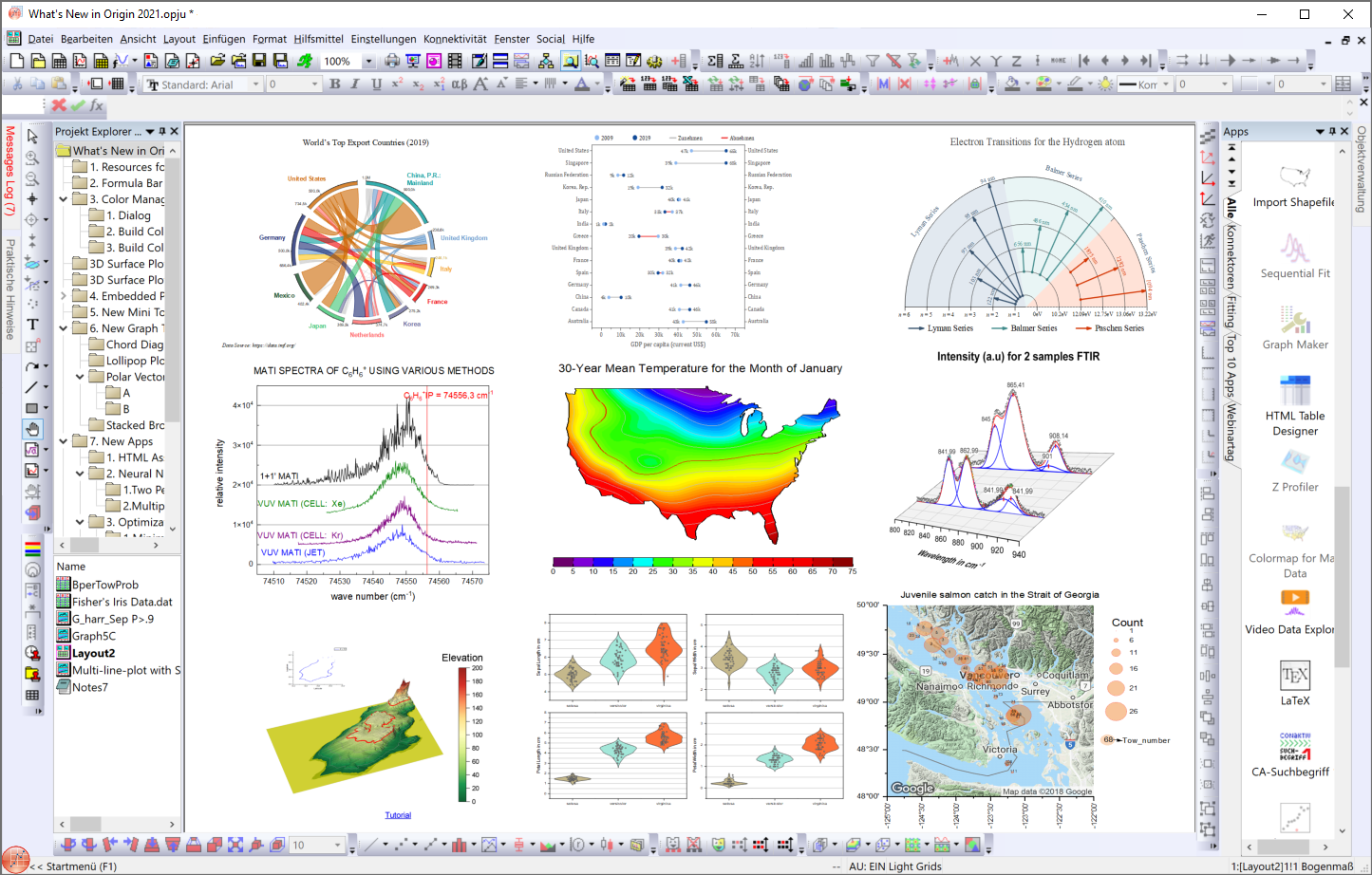 New Color Manager
Manage color lists and palettes with the new Color Manager tool. Key features supported by this tool include:
Select desired color lists and palettes for access from Mini Toolbars and other places in the user-interface
Create your own color lists or palettes, including by color-picking and interpolation of colors
Import color lists or palettes from external files
New Formula Bar
A new Formula Bar has been added for worksheets. It provides the following key benefits:
Enter cell formula when a cell is selected
Enter column formula when a column or F(x) label row cell is selected
Easily edit complex formulas, with the option to adjust formula bar font size for easier reading
Interactively select and fill cell ranges while editing the formula, such as the input range for a function
Search and insert functions
Greatly Improved Python Support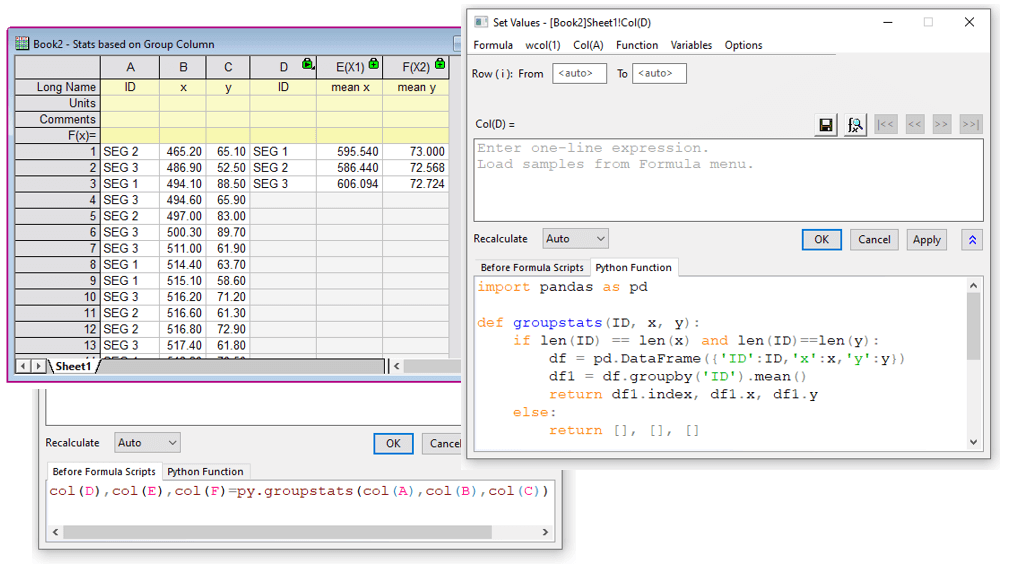 The Embedded Python environment in Origin has been greatly improved in this version:
A new originpro package with easy, high-level access to Origin objects and data from Python
Use Python functions in Set Column Values
Define nonlinear fitting functions using Python
Support for Python code in the Import Wizard
Access to Python functions from LabTalk and Origin C
Several sample projects and workbook templates using Python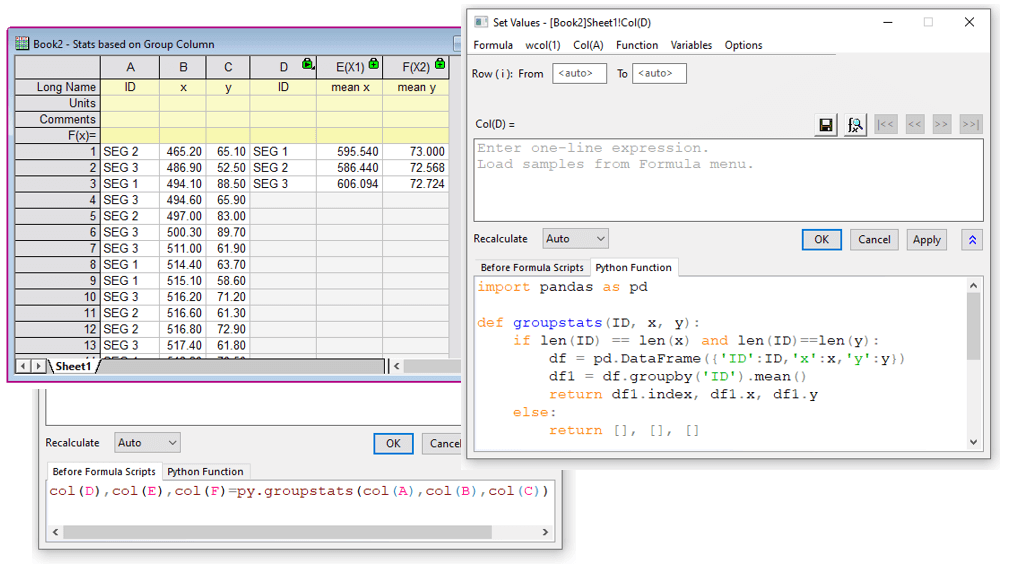 Read More on the OriginLab blog
More Mini Toolbars for Quick Editing
Several new context-sensitive Mini Toolbars have been added in this new version, for:
Tick Label Tables
Tables in Graphs
Date-Time Display in Worksheets
Graph Legends
Increment Control
Several existing toolbars have also been updated with more buttons for easy access to common tasks.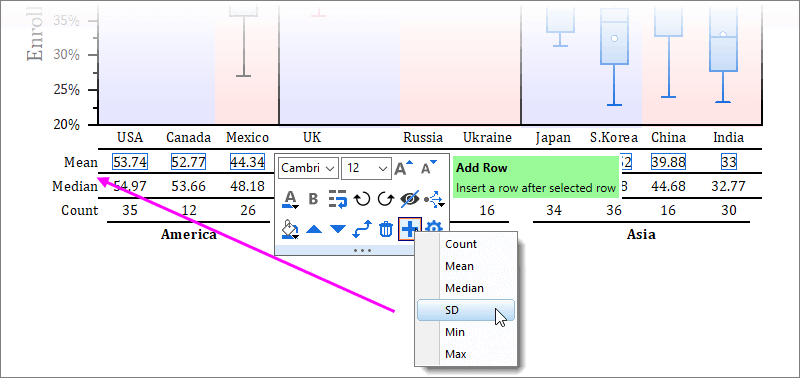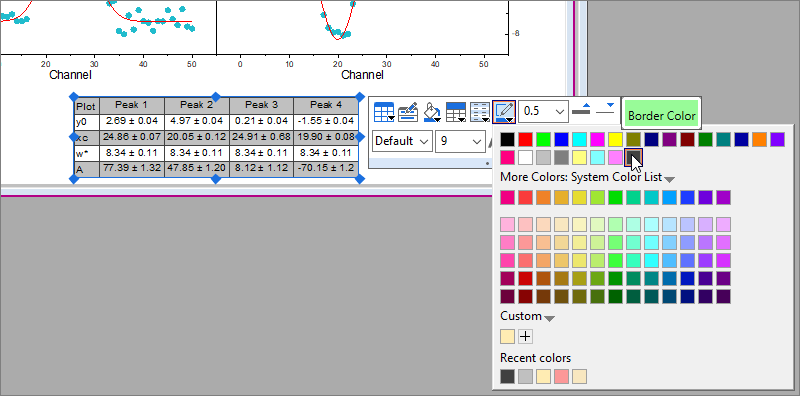 New Graph Types
The following new graph types have been added in this version:
Chord Diagram
Lollipop Plot
Polar Vector
Stacked Browser Plot
Unicode Symbols
New Apps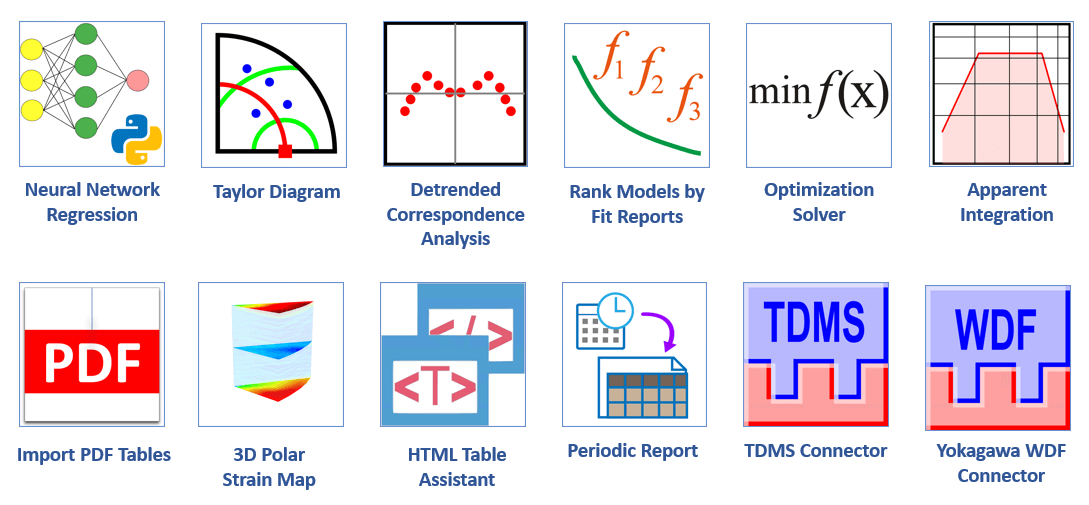 The following new Apps are available with this latest version.
Neural Network Regression PRO
Taylor Diagram
Detrended Correspondence Analysis PRO
Rank Models by Fit Reports PRO
Optimization Solver PRO
Apparent Integration PRO
Import PDF Tables
3D Polar Strain Map PRO
HTML Table Assistant
Periodic Report PRO
Yokogawa WDF Connector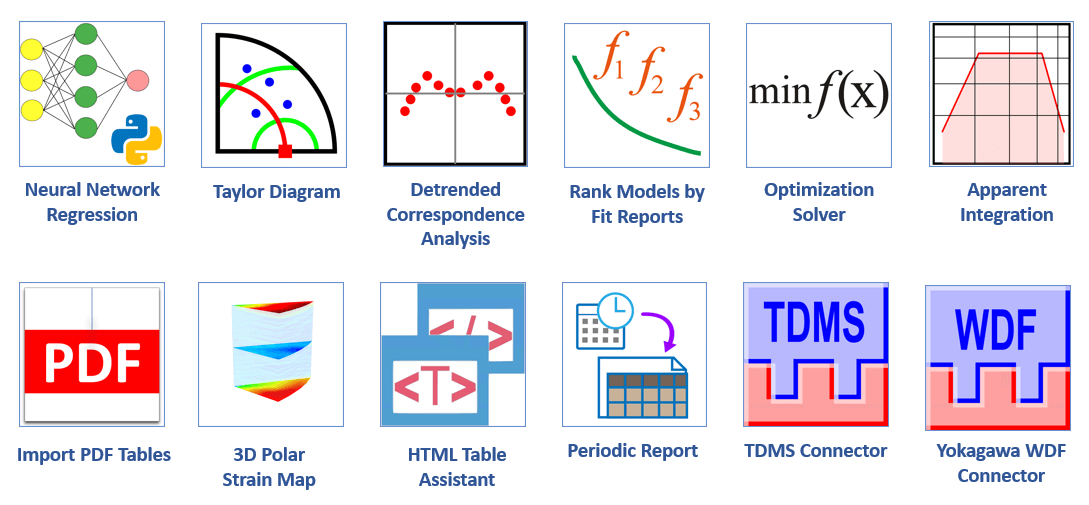 Other Features
General
Data connector improvements
Clone import with data connector
Color column with HTML color code
Save graph export settings in graph
HTML report improvements
Copy Notes Window within or across sessions
Tick label alignment
Color-blind safe color of brackets in formula
Database import improvements with very long SQL query
Data Manipulation
Mask data in 3D graphs
MS Excel-like LET function
Copy/paste date-time data from Excel improvements
Paste space-separated text into one cell
Extract data from an image by circular, polygonal, etc. region
More numeric data formats such as align decimal places
Missing value controls in numeric columns other than double
Analysis
Set independent histogram binning for each layer of scatter matrix
Vertical cursor for side-by-side layers
Mask column based on outlier by IQR
Statistics on Rows supports multiple sheets as input
More LabTalk commands to update pending locks
Open Fitting Function Library App in fitting-related dialogs
Operation lock tooltip improvements