Apps for OriginPro and Origin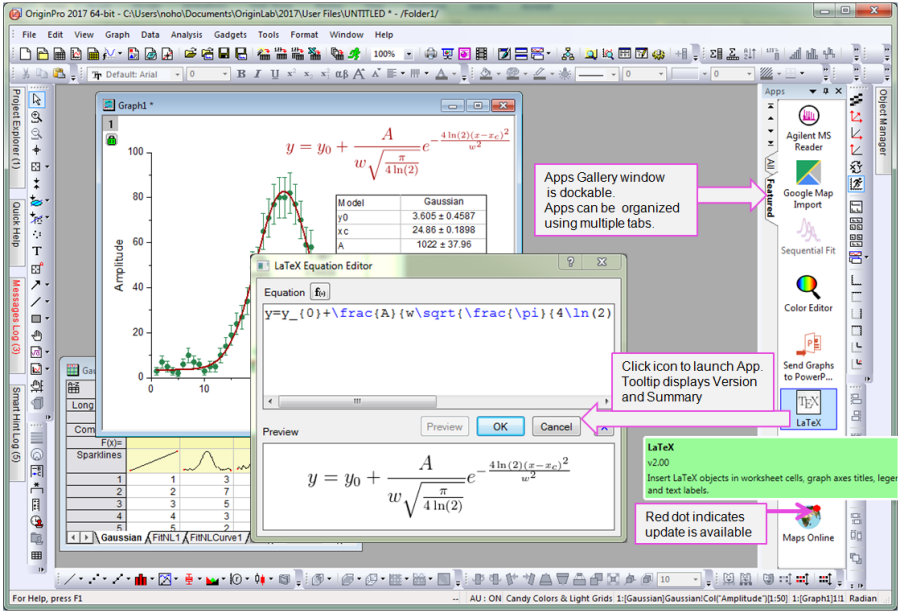 Apps provide you with the ability to extend OriginPro's and Origin's capabilities in key areas such as data import, graphing, publishing and analysis.
Adding Apps to OriginPro and Origin is easy:
Browse from a collection of over 100 Apps organized in categories and searchable with keywords
Download App file and simply drag-and-drop onto OriginPro or Origin. An icon will appear in the Apps Gallery window
Hover on App icon to view summary and information such as what window type is needed for the App
Right-click on App icon to re-visit App page, to add Comments/Rating, or to install an Update when available
Note that Apps also work with the free trial version of OriginPro and Origin.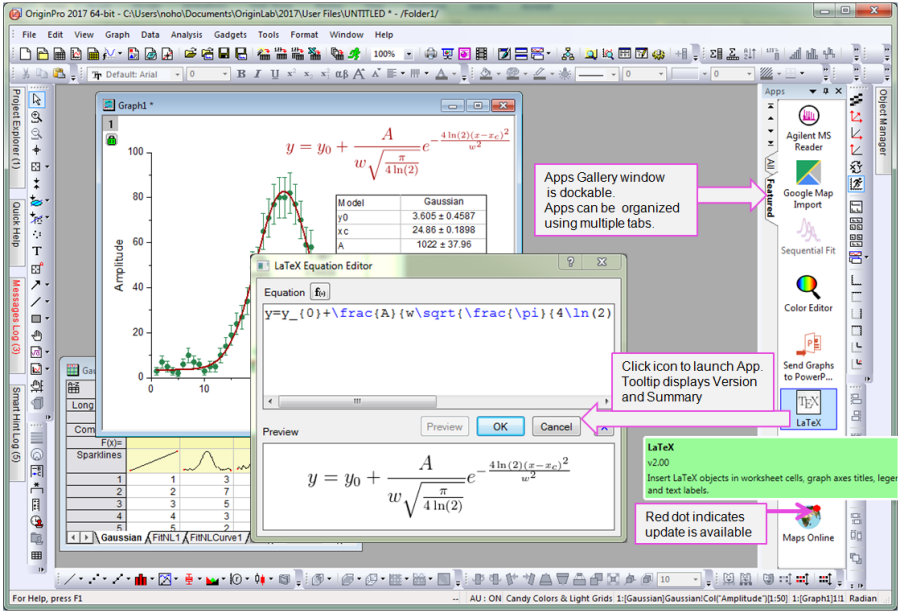 ADDITIVE selection of Apps for OriginPro and Origin
Click on an icon to directly jump to the corresponding OriginLab App webpage.
OriginLab featured Apps
A list with featured Apps for OriginPro/Origin by OriginLab can be found on the App webpage at http://www.originlab.com/apps.