Minitab Validation with ADDITIVE
Software validation becomes increasingly important for many companies. In this regard, for example, the FDA (Food and Drug Administration) with 21 CFR Part 11 has strict requirements.
Any software used within a manufacturing process in the pharmaceutical industry (devices, drugs, and agents) or as part of a quality assurance system must be validated according to 21 CFR. Also, computer systems that are used for creating, changing, and managing eletronic records and for managing eletronic signatures are subject to certain validation requirements (see 21 CFR Part 11).
The statistical software Minitab is a standard software and thus supports an efficient validation procedure compared to customised software. Helpful for the validation of this statistical software is, on the one hand, the history, in which the commands behind the analyses and graphs created are recorded. On the other hand, the comprehensive online help contains notes on the methods, formulas and/or literature references as well as case studies with their calculation results. ADDITIVE supports customers during the entire validation process, including matters concerning the software as well as customized service packages.
Thanks to the history log feature in Minitab, the  re-validation process can be performed quickly and cost-efficiently. Changes in settings during the analysis appear in the main and sub-commands of the history.
Moreover, ADDITIVE provides a long-standing validation expertise, being applied in a wide range of validation projects for our customers. The ADDITIVE staff provide support as required - from setting up the master plan, through installation and Operational Qualification (IQ or OQ), to Process Qualification (PQ).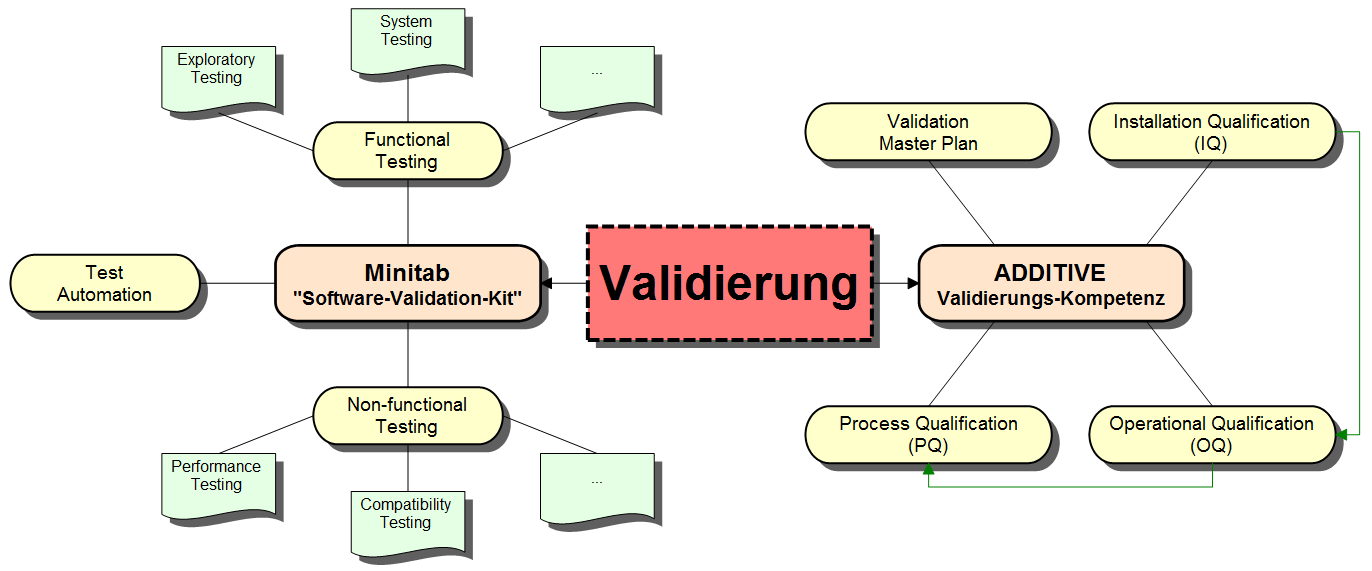 Contact to ADDITIVE Support Team by phone +49 6172 5905 - 20 or by email to This email address is being protected from spambots. You need JavaScript enabled to view it..