New in ConceptDraw OFFICE 5
The fifth installment of ConceptDraw OFFICE 5 boasts new and improved versions of each facet of the OFFICE Suite. ConceptDraw OFFICE 5 features a number of essential improvements for both the macOS and Windows platforms. Our new Office suite includes a major update to each of the three of our products, enhancing each individual component, as well as the integration between all three.
There are many enhancements and improvements to ConceptDraw OFFICE 5 and the individual products. Below is a partial list of changes made to ConceptDraw products.
ConceptDraw DIAGRAM 12
ConceptDraw PRO was renamed with the release of version 12.0 as ConceptDraw DIAGRAM. The new name reflects the application's role in the ConceptDraw OFFICE 5 suite as a powerful business diagramming platform. DIAGRAM 12 boasts many of the features that have been requested by ConceptDraw users.
The updated Solutions panel displays solutions that are not installed yet so you can quickly find the necessary ones and install them via STORE.
The new Style feature lets you apply pre-designed color schemes and format styles to your drawing with one click.
The set of new Text Tools make short work of adding titles and comments to diagrams.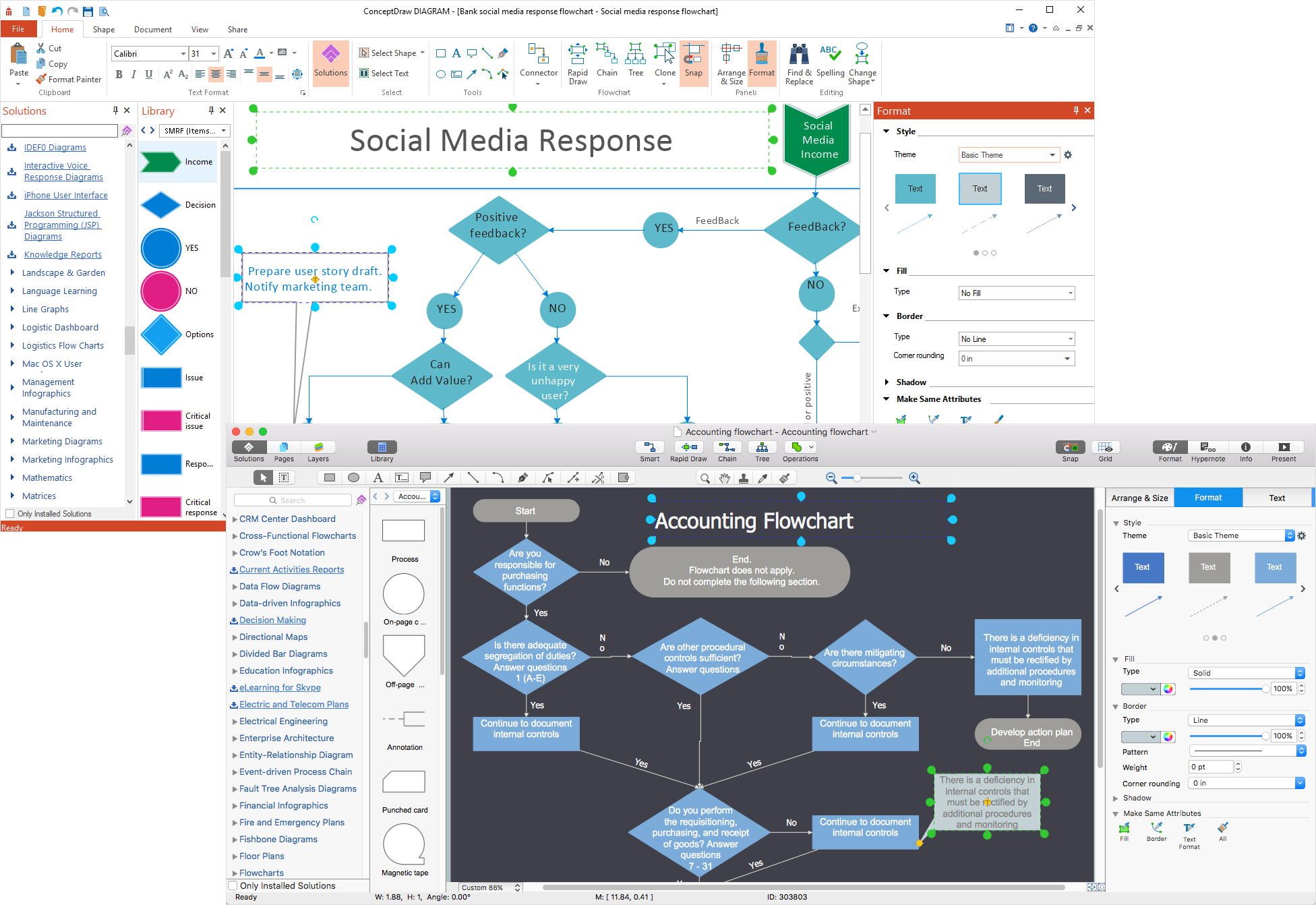 More information on what's new in ConceptDraw DIAGRAM 12
ConceptDraw MINDMAP 10
The major update is focused on the integration of mind mapping and task management to get things done efficiently for any-type projects, workflows, and goals.
You can group topics within boundaries. Using boundaries is helpful when you want to focus the viewer's attention on a particular segment of the mind map.
New Map Minder Tool allows you to add a task reminder to your To-Do mind maps. Using the Map Minder Tool you can track any mind map schedule keeping it always up-to-date.
New Pin tool lets you "freeze" elements on the mind map. You can use it when you want to lock a specific topic, subtopic or graphic image in place.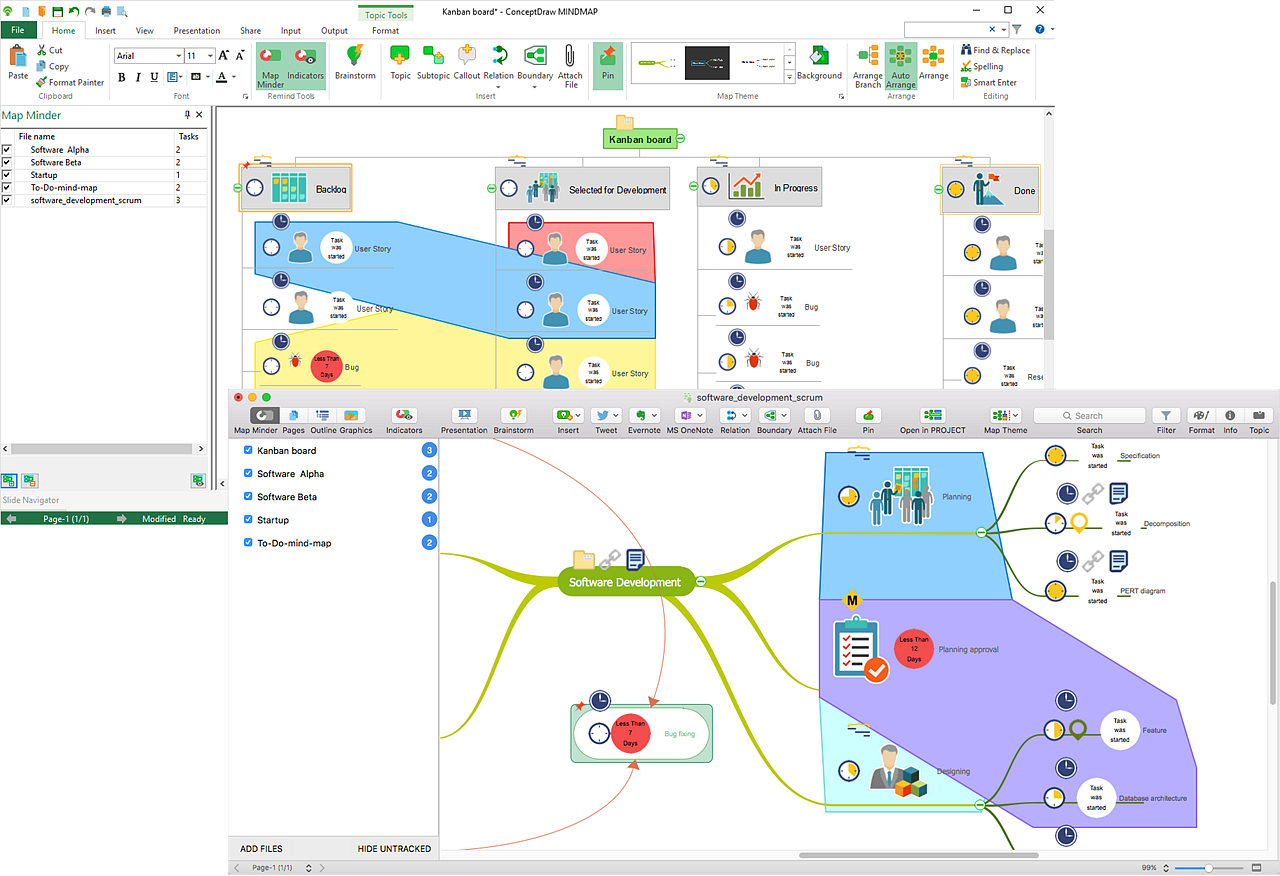 More information on what's new in ConceptDraw MINDMAP 10
ConceptDraw PROJECT 9
The new release of ConceptDraw PROJECT provides a set of improvements that help professionals visualize, maintain, and communicate projects even more effective. The new 64-bit version is dramatically faster, and it can address more memory. Users of supported 64-bit operating systems will experience improved performance and enhanced capabilities: Faster program startup times, and improved processing of big files.
Using the advantage of the integration between ConceptDraw OFFICE 5 products become more convenient since the "DIAGRAM" and "Open in MINDMAP" buttons were added to the interface.
New Solutions panel provides direct access from the application to a content of project management solutions including sample project files and embedded reports.
Now you can collect additional specific information important for a particular project by adding custom fields to a project outline.