What's New in ConceptDraw MINDMAP 12
With the release of the new MINDMAP 12, it empowers users in their creative thinking and allows them to more effectively capture, organize and visualize ideas and information, both in professional work and in life.
Color Schemes
The new Color Schemes feature in MINDMAP 12 makes it easy to match the colors of the Map Themes and quickly update them. You can instantly change all the colors used in the current mind map theme by choosing the built-in color palette. New background uses allow you to personalize mind maps by quickly and easily adding beautiful gradient colors, patterns, and even images in the background.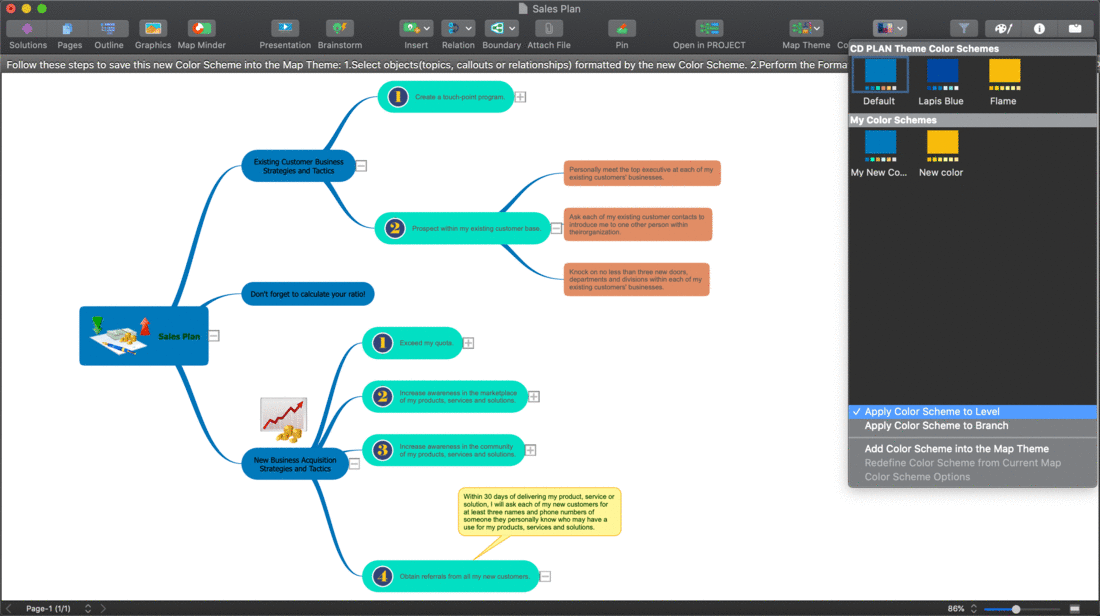 Improved Color Tools
Color is an important element of a mind map. The use of colors enhances the visual impact of the mind map, as the human brain prefers colored objects over black and white. Simple and intuitive color tools are a useful addition to the creative ConceptDraw MINDMAP 12 toolbox. Improved Work with Topic Types
The Topic Type functionality helps you structure your mind map content based on the type of information it contains. Each topic type supports a specific set of topic data related to topic content, including attached documents and hyperlinks. The new Topic Types and Data panel in ConceptDraw MINDMAP 12 makes it faster and easier to assign topic types and manage related data.