What's New in ConceptDraw DIAGRAM 14
The new ConceptDraw DIAGRAM 14 provides a set of improvements designed to make your diagramming experience easier and more presentative. Below is a list of new features that help you be more efficient in the DIAGRAM 14 both on macOS and Windows platforms. Give them a try when creating your next drawing and see how much time and effort you can save.
Enhancements When Working With Text
When you create a diagram, its text blocks are set to the default position relative to objects, but that's not always the best view. In ConceptDraw DIAGRAM 14, the text finding buttons allow you to change the location of text with relation to an object; you can easily rotate a shape's text block. You may need to fill in the text in your charts with symbols or special characters that are not on your keyboard. Now you can easily insert them into your drawing.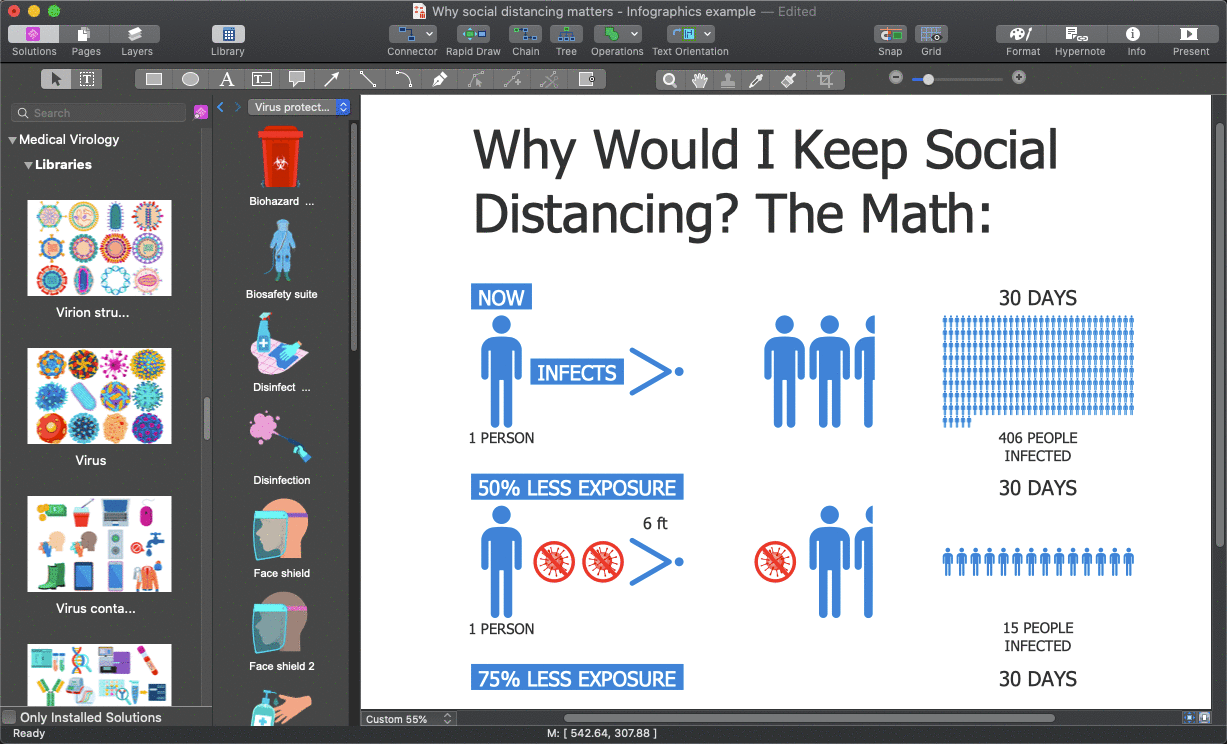 Multi-Page File Preview in a File Manager
MS Windows and Apple macOS provide several ways to display the contents of files on a computer. The preview panel allows you to get a preview of your documents and pictures, directly from File Manager. Both - Finder on macOS Catalina and Windows Explorer can display a preview of ConceptDraw DIAGRAM multi-page files with version 14. Improved Export to Graphic Formats
An image with a higher PPI usually has a higher quality. This can be important when working with digital images. In ConceptDraw DIAGRAM 14, you can set pixel density (PPI) when exporting your ConceptDraw drawings to some graphic formats, especially when preparing stuff for printing.