There is no translation available.
What's New in ODYSSEY 6
Content & Features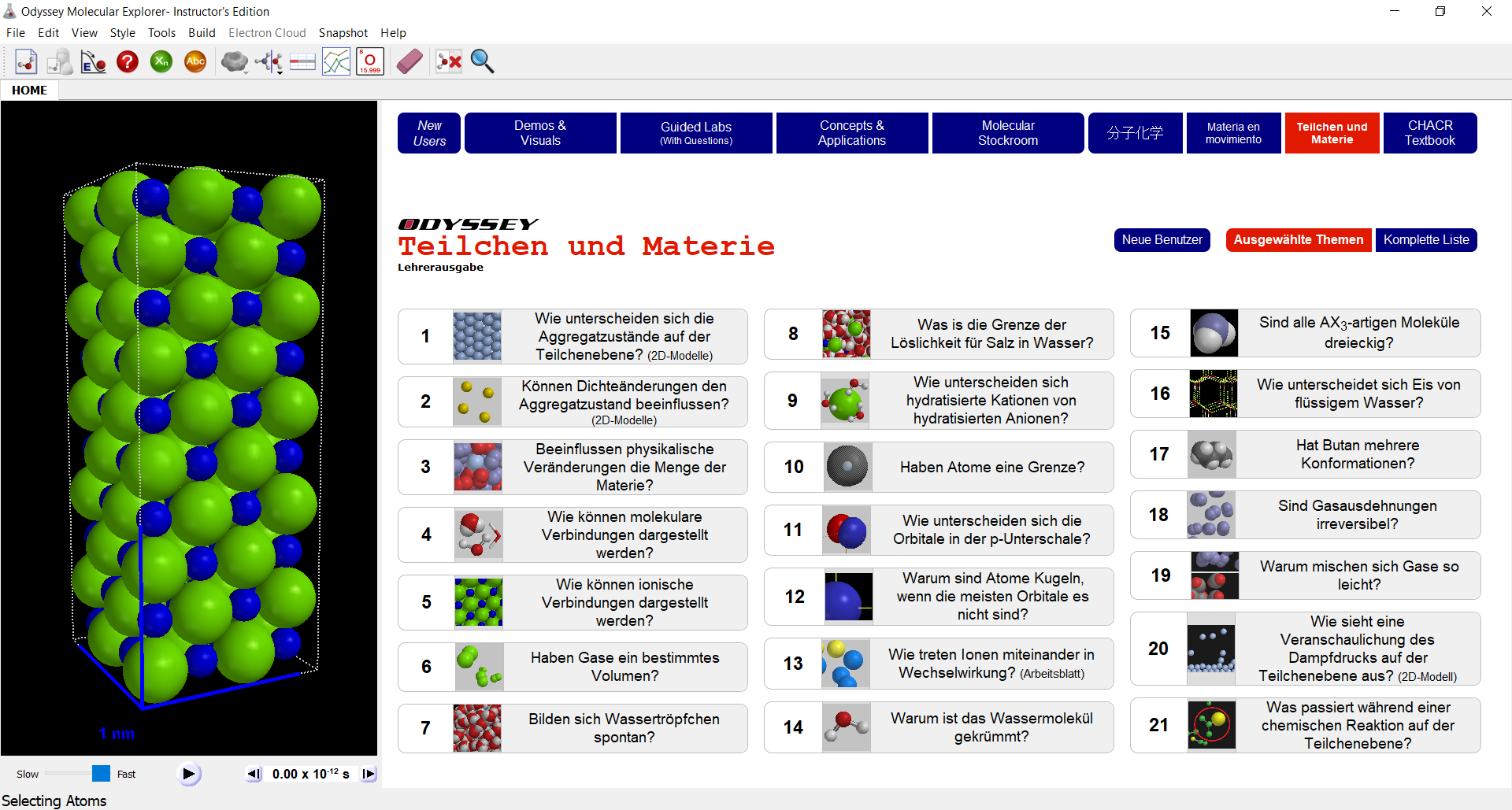 ODYSSEY 6: Teilchen und Materie
Demos & Visuals > 50 Experiments focused on a specific question (including 21 featured experiments)
Guided Labs > 110 Worksheet-style labs (including 28 featured labs); > 1,100 questions
Declaration of exportable Custom Lists (for both Demos & Visuals and Guided Labs)
New Users > 50 Tutorials (for general operation of the program and for building new models)
Concepts & Applications > 140 Topics (models and accompanying essays)
Molecular Stockroom > 800 Compounds; > 1,400 models
Switch between all sections directly from start page
Improved graphical user interface and visualization options
Extensive use of side-by-side model comparisons
Change speed of any simulation with slider control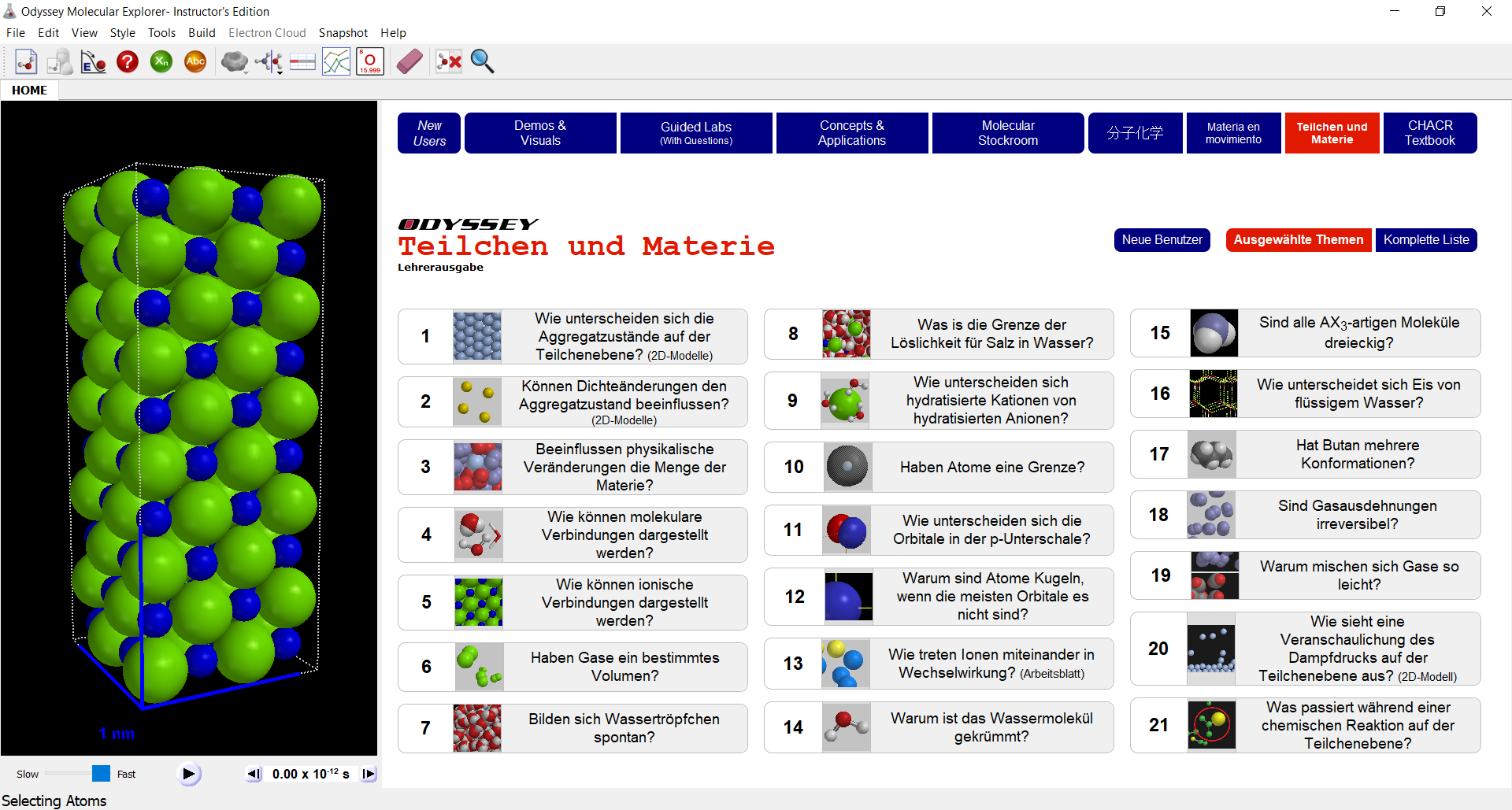 ODYSSEY 6: Teilchen und Materie
Special Sections
分子化学 (in Japanese)
Materia en movimiento (in Spanish)
Teilchen und Materie (in German)
Integration with Chemistry: Human Activity, Chemical Reactivity (CHACR), Second Edition by Mahaffy, Tasker, Bucat, Kotz, Weaver, Treichel, and McMurry (Nelson Education, 2015)
Specific versions for the CHACR International Edition as well as the CHACR Canadian Edition
Support for Windows and OS X/macOS
Windows 7, 8, or 10
10.10 Yosemite, 10.11 El Capitan, 10.12 Sierra, or 10.13 High Sierra
Features Limited to the Instructor's Edition
Answer key
Lists of misconceptions for labs and topics
Hyperlinks to online ODYSSEY teaching tutorials
Customization of questions (and creation of new labs if Enable Authoring of New Labs option is set)
Saving of complete molecular labs (can be hyperlinked)
Alignment with Next Generation Science Standards*, AP Chemistry Curriculum**, and 33 state-level and other regional standards (all accessible from Help menu)
* Next Generation Science Standards (NGSS) is a registered trademark of Achieve. Neither Achieve nor the lead states and partners that developed the Next Generation Science Standards was involved in the production of, and does not endorse, this product.
** AP® is a trademark registered and/or owned by the College Board, which was not involved in the production of,and does not endorse, this product.